Simple, Natural Ingredients
Unlike many nut and seed brands that spray-flavor their products with artificial flavors, each of our seeds is dry roasted with nothing but simple, natural and delicious ingredients.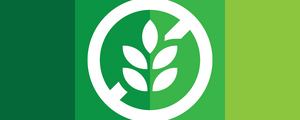 Allergy Friendly
Free from Peanuts, Tree Nuts, Milk, Wheat (Gluten), Egg, Soy, Fish, Shellfish and they're delicious... JACKPOT!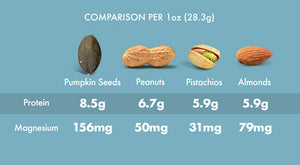 Nutritionally Well Endowed
Pumpkin seeds have been a little under the radar, but they are packed with nutrients. Ounce for ounce pumpkin seeds have 42% more protein than almonds and 212% more magnesium than peanuts.
WE'RE HELPING TO ACCOMMODATE THOSE WITH FOOD ALLERGIES
SuperSeedz lists its qualifying products according to SnackSafely.com's terms and by doing so helps accommodate those with food allergies.  The Safe Snack Guide is a catalog of commonly available foods that we continually update throughout the year. In addition to helping families, the Guide is intended as a resource for schools, youth sports leagues, scouting groups, clubs, parties, play dates and other events where snacks may be consumed in the presence of children with food allergies.